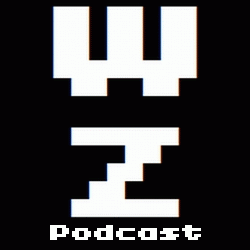 The Summer heat is definitely making everyone delirious in Episode 15 of the Warp Zoned Podcast. Podcast Producer Ryan Littlefield is joined by Editor-in-Chief John Scalzo, News Editor Mike Gutierrez, Senior Editor Nicole Kline and Contributing Writer Chris Urie in a show for the ages! The group ping pongs from topic-to-topic including…
what they're playing;
what they think of EA's plan to close down a dozen multiplayer servers in August and if such a practice will continue after "online pass" codes become the norm;
and how every game gets a big special edition these days.
If you can't stand the heat, stay out of the podcast as everyone seems to be a little off balance. So listen to Episode 15 of the Warp Zoned Podcast, if you think you're up to it. And don't forget to send in your questions and comments to mailbag [at] warpzoned [dot] com or mention us on Twitter (@WarpZoned)!
And be sure to check back next week for Episode 16!