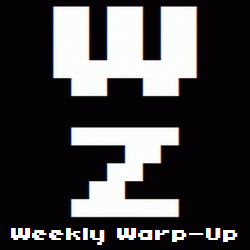 No, that's not a typo. Welcome to the Weekly Warp-Up, your weekly wrap-up of the biggest and the best articles posted at Warp Zoned this week…
Nintendo did the unthinkable and announced they were slashing the 3DS' retail price by 32% on August 12. On that date, the handheld will be sold for $169.99, a price that undercuts the upcoming PlayStation Vita by a pretty hefty percentage. Some saw it as a desperation move, but be sure to read Why the 3DS Price Drop Isn't As Desperate As It Looks.
Get Warp Zoned!
While the Nintendo was getting choppy with the 3DS' price, Ubisoft is getting ready to pull out a (beam) sword of their own as we went hands-on with the PS3-exclusive No More Heroes: Heroes' Paradise.
Episode 16 of the Warp Zoned Podcast also dropped this week and the staff discussed Mega Man Legends 3, and the fan-supported "Get Me Off The Moon" campaign which aims to revive the game's development. Furthermore, we touched on our most hated video game characters, including the characters we LOVE to hate.
Finally this week, the latest edition of Warpback looks at What We Played in July 2011.
Hit the jump for the rest of the Weekly Warp-Up.
The Week in Reviews…
The Week in New Games…
Amazing Paperboy Delivers…
It's a Secret to Everybody…
And Finally…
Nintendo has dropped a few more details about the 2012 Zelda Symphony Tour. You might say, it'll be legendary.