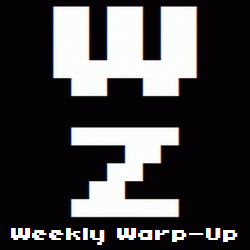 No, that's not a typo. Welcome to the Weekly Warp-Up, your weekly wrap-up of the biggest and the best articles posted at Warp Zoned this week…
The temperature is rising, but we've got lots of cool games to talk about this week on the Warp Zoned Weekly Warp-Up.
Get Warp Zoned!
The Warp Zoned Podcast goes weekly with episode 13! Mike Gutierrez, Nicole Kline, Ryan Littlefield, and Adam Woolcott tackle some of the most important news, starting with what they've been playing, moving on to the big regime change at Sony, and ending with Nintendo's folly with Operation Rainfall. They keep the tangents to a minimum, focusing mostly on ridiculous peripheries for the Wii.
We also dug back through the last five years of gaming and found Five Games That Deserve Another Look. Trust me, you'll thank us.
Hit the jump for the rest of the Weekly Warp-Up.
The Week in Reviews…
The Week in New Games…
Amazing Paperboy Delivers…
It's a Secret to Everybody…
And Finally…
The all-seeing, all-knowing Michael Pachter has declared Duke Nukem Forever a flop. Way to stay on top of things Pach.