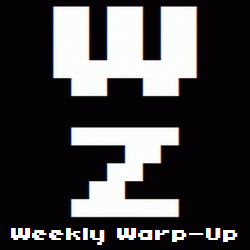 No, that's not a typo. Welcome to the Weekly Warp-Up, your weekly wrap-up of the biggest and the best articles posted at Warp Zoned this week…
Get Warp Zoned!
Harry Potter and the Deathly Hallows Part 2 is well on its way to setting box offices worldwide. But The Boy Who Lived has to compete in the video game space with the world's greatest adventurer (check out our hands-on look at the Uncharted 3: Drake's Deception beta) and a man who has crazy sheep-based hallucinations after cheating on his fiance (check out our hands-on preview of Catherine). Harry who?
The staff is also back with another Warp Zoned Podcast. Experience the full awesomeness of Episode 14 as News Editor Mike Gutierrez, Senior Editor Nicole Kline, and Podcast Producer Ryan Littlefield are joined by Editor-in-Chief John Scalzo and Contributing Writer Chris Urie! The team discusses Sony's recently revealed PSN Pass, and how they think it will effect the gaming community.
Hit the jump for the rest of the Weekly Warp-Up.
The Week in Reviews…
The Week in New Games…
Amazing Paperboy Delivers…
It's a Secret to Everybody…
And Finally…
Space Invaders is being turned into a movie. Reverse direction! Increase speed!