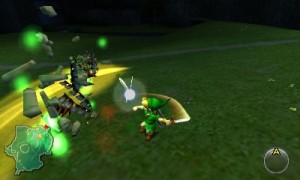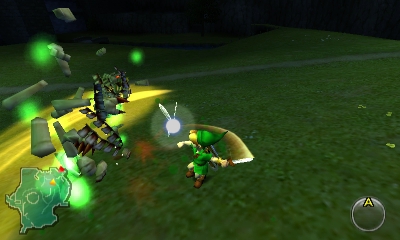 We had a great time playing The Legend of Zelda: Ocarina of Time 3D, as seen in our review, so we wouldn't turn down a 3D remake of the other Nintendo 64 Zelda title, Majora's Mask. As it turns out, neither would series producer Eiji Aonuma.
Aonuma recently spoke with Nintendo Power, dishing out tons of juicy details on The Legend of Zelda: Skyward Sword, notably how this is probably the "deepest and longest" Zelda title yet. But when asked about the possibility of Majora's Mask getting the glasses-less 3D treatment, he went beyond the usual "if the fans want it" rhetoric.
"Thinking on it now, having a handheld Majora's Mask where you could kind of just set things down on your own time – close it, set it aside and come back to it later – might be a game play element some fans will actually take to and might really appreciate," said Aonuma. "Especially considering how you really had to rush through the original game, in a sense."
Majora's Mask has been popping up in discussions a lot lately, what do you think? Would you like to see Ocarina's sequel popping out of the screen, or maybe another entry? Let us know in the comments.