Mass Effect 3 fans select redhead "FemShep" as official character model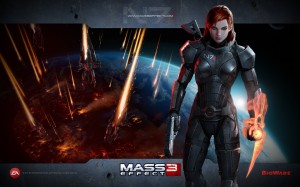 The voting is over and BioWare has unveiled the official female Shepard character model. You can see the franchise's first official "FemShep" to your left. More concept art featuring the redheaded Shepard can be found after the break.
Mass Effect 3 will be released for the PC, PS3 and Xbox 360 on March 6, 2012. EA and BioWare have promised that the female Shepard will make an appearance on the cover of the game's Collector's Edition as well as in a special FemShep-centric trailer.
It's Dangerous To Go Alone! Read This.
A Commenter Is You!
Related Stories From ZergNet.com