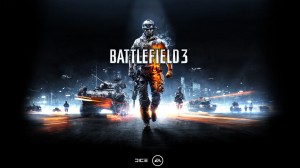 EA unveiled that there will be two editions of Battlefield 3 – Standard and Limited – as well as the pre-order bonuses unique to participating retailers. The Limited Edition will include the Back to Karkand DLC, which has four maps from Battlefield 2, including Strike at Karkand, Gulf of Oman, and the Sharqi Peninsula, all of which have been redone in the Frostbite 2 engine. The DLC can also be purchased separately for $14.99.
The pre-order promotions are:
Physical Warfare Pack – Storm the battlefield armed with a set of three exclusive weapons in the Physical Warfare Pack including: 1) the Type 88 light machine gun with bipod for deadly firepower and total zone control; 2) the SKS sniper rifle flash suppressor that provides increased stealth abilities for Recon soldiers; and 3) the lethal armor-piercing flechette ammo for the DAO-12 semi-automatic shotgun that will tear through anything in its path. Each weapon will be available for a limited time in-game, and will later become available to all players. Also unlocked is instant access to the highly versatile DAO-12 semi-automatic shotgun.
SPECACT Kit – Players can expand their customizable options in Battlefield 3 with a set of eight unique multiplayer skins, one for each class in Battlefield 3.
Dog Tag Pack – In Battlefield 3, dog tags serve as the player's in-game signature, allowing gamers to customize their soldiers. Dog tags are displayed on screen every time a player takes down an enemy or claims an opponent's dog tags. This pre-order exclusive item comes with five new, unique dog tags.
No word on which retailer will be matched with which bonus yet. Battlefield 3 will be out October 25 for PC, PS3, and Xbox 360.