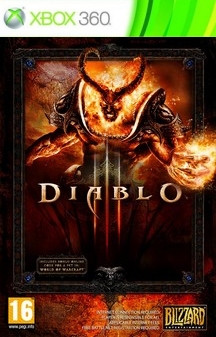 The PC version of Diablo III still doesn't have a release date, but Blizzard has dropped their biggest hint yet that the game is coming to consoles as well.
Speaking at Gamescom, Lead Designer Josh Mosqueira revealed that Blizzard is "is very, very serious about bringing the Diablo III experience to the console."
This is good news by itself, but Mosqueira would go on to practically confirm the existence of a console version of the game, even going so far as to declare it awesome:
"Today, we're trying to build the best console team at Blizzard. We're looking for programmers, designers, artists who think their dream job would be to bring Diablo to the console. Trust me, it is a dream job. All I can say is it's going to be awesome. Stay tuned."
Blizzard's last foray into console development, the stealth action game StarCraft: Ghost, is still officially on "indefinite hold," but it's been as good as dead for the last five years.
[Source: Eurogamer]