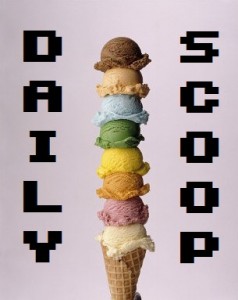 Hello everyone, and welcome to a beautiful Friday! Today, my biggest advice to you is: please buy Pokemon HeartGold or Pokemon SoulSilver! They are currently $24.99 at GameStop, and they come with Pokewalkers! What does that mean? That means they come with pedometers that look like Pokeballs that you can put your Pokemon on and level them up as you walk around. Has your brain exploded yet? This also means that if you see me at PAX, we can connect our Pokewalkers and our Pokemon can play together. Yay!
Also up for today is Amazon's Deal of the Day in video games, which is the Rock Band 3 Wireless Fender Mustang PRO-Guitar Controller for Xbox 360 by MadCatz. It's $92.99 down from $149.99 today, and has an "advanced tilt sensor for Overdrive activation." Bring the noise!
Today's shirt.w00t is entitled "The Perfect Moment," and captures my life so succinctly: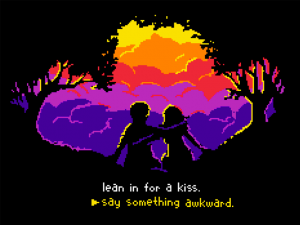 I got a minor in Awkward in college. Heyooooo!