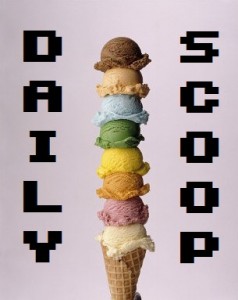 Oh man, I just realized PAX is next week. Let it be known I am officially freaking out. Weeeeeeeeeeeeeeeee!
Let's see… Amazon's Deal of the Day in video games is Atari's Rollercoaster Tycoon 3 Platinum which is just $14.99 today for the PC. They've also got their new weekly deals up – Dungeon Siege III is $32.99 on consoles and $25.99 on PC, Majin and the Forsaken Kingdom is $14.99 on PS3 and Xbox 360, and to top it all off, they just announced their Summer Road Trip Handheld Gaming Event. Don't tell Ryan Littlefield, or he'll make me buy all the Professor Layton games.
No gaming t-shirts, but I always love references to "A Game of Thrones," whether I buy 'em or not. Today's is over at Tee Fury, and it's called "Game of Crossbones:"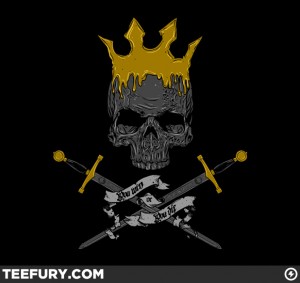 And now I've got the music stuck in my head. Thanks A LOT!