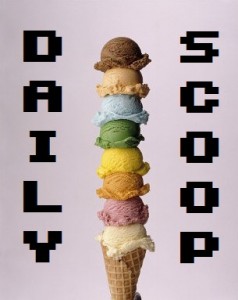 So tonight is a pretty special night around these parts – it's the first annual Philly Geek Awards! I'll be wearing a snazzy black dress and some heels, running around the Academy of Natural Sciences. If you're there, say hello!
Today's Deal of the Day in video games over at Amazon is Steelseries' Xbox 360 Spectrum 4xB Gaming Headset in white for $41.99. And don't forget – Majin and the Forsaken Kingdom is still $14.99 for PS3 and Xbox 360!
Today's Tee Fury is called "Teenage Mutant Ninja Troopas" and it's awesome: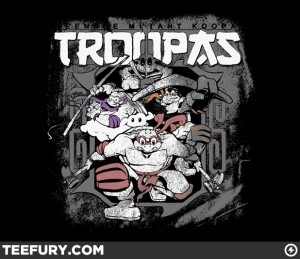 Villains in the half shell… hammer power!