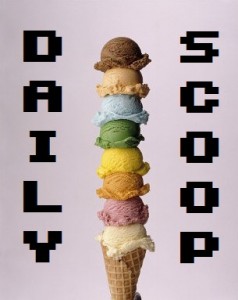 Yay! It's Video Game Gold Box Event day over at Amazon! Weeeeee!! On sale all day is Just Dance Summer Party for the Wii for just $14.99 (it's got Estelle's "American Boy" – squeeeee!). Here's the full list of other Gold Box deals and when they're coming, updated as we get the information:
6:00 AM PDT/9:00 AM EST: A single player, AI team-based RPG that brings thought-provoking, addictive fun to the PSP – it's Shin Megami Tensei: Persona 3 Portable for $27.99!
8:00 AM PDT/11:00 AM EST: Bust out your vuvuzelas one last time. (probably 2010 FIFA World Cup !) – yup! it's 2010 FIFA World Cup for $14.99!
11:00 AM PDT/2:00 PM EST: Relive and play through memorable, historic moments of the Masters with this starter bundle for the PlayStation Move. (probably Tiger Woods 12 Move Bundle!)
2:00 PM PDT/5:00 PM EST: Yoo are the star (probably Yoostar 2!)
5:00 PM PDT/8:00 PM EST: A mob of fun-loving zombies is about to invade your X360
8:00 PM PDT/11:00 PM EST: Step into the cage with this mixed martial arts brawler for the PS3
Also, remember that awesome Hello Kitty/Street Fighter article we posted a while back? Well, it turns out that it's a real t-shirt called "Hello Kit-Li" by artist Karen Hallion, and can be purchased over at Redbubble. Righteous!