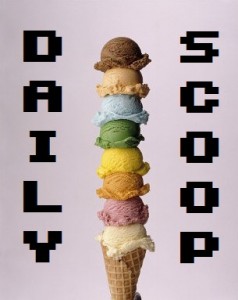 Whew, Friday is here! And I've got a three-day weekend. Today will primarily be thinking about, writing about, and reading about video games. If I'm lucky, I might even get to play some! What a novel idea…
Anyway, today's Deal of the Day in video games over at Amazon is one that I think Ryan Littlefield will like. It's Hori's Nintendo DS Dragon Quest Slime Speaker Stand for $34.99! I would love to see what my cats would think about that little guy.
What else? Amazon's offering a $50 promotional credit when you buy the Xbox 360 250GB Console with Kinect. Also worth mentioning is a current in-store deal at GameStop – buy a 320 GB PlayStation 3 Move Bundle and get two free games – selection varies by store.
Today's Qwertee is called "Mario M.D." and it's a nice Mario/"House" mashup (and a repeat from a Tee Fury shirt back in January):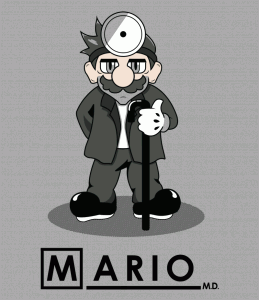 Is it… lupus?