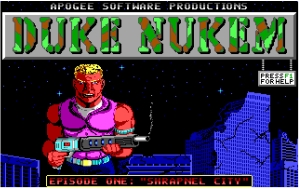 Who wants some?
The October 2011 issue of Official Xbox Magazine (via CVG) is spreading the rumor that Fable IV and Duke Nukem Begins are in the works at, respectively, Lionhead and Gearbox. Awesome news for fans of those franchises, but neither game is actually rumored to be in development, they've already been confirmed by the creators themselves.
According to OXM, Fable IV will appear in 2013 with a "proper, controller-based" game. But series creator Peter Molyneux already confirmed a "proper" Fable sequel back in March. Another Fable title, the Kinect-powered Fable: The Journey was announced at E3 and will be released in 2012.
Duke Nukem Begins has an even stranger saga. OXM relays the rumor that Gearbox will reboot the Duke Nukem franchise after they complete Aliens: Colonial Marines. But the game, then known as Duke Begins, was first revealed in a court filing when Duke Nukem Forever developer 3D Realms sued Take-Two. According to the court filing, the game was canceled, but Take-Two CEO Strauss Zelnick and Gearbox CEO Randy Pitchford have both confirmed more Duke Nukem games are on the way. So why not start with the already begun Duke Nukem Begins?