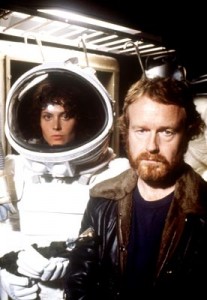 Ridley Scott – most famous in my eyes for directing 1979's Alien – will be working on the Call of Duty Elite episodic content. The CEO of Activision, Eric Hirschberg, revealed this today at the 13th Annual Pacific Crest Global Technology Leadership Forum. He also mentioned that Will Arnett, Jason Bateman, Ben Silverman, and Tony Scott will be involved.
Hirschberg said Activision is creating "exclusive episodic entertainment built just for the Call of Duty community… Just like any other passion that people spend a lot of their free time doing, Call of Duty players share a common language and a common experience, and we think we can create some entertainment content that they will love and talk about and share."
Language? What is he talking about? Pfft. Well, I'm heading out to get some marshmallows to roast over the camping n00bs in CoDBlOps.
Call of Duty Elite is currently in beta for the Xbox 360. Call of Duty: Modern Warfare 3 will be out on November 8 for all platforms.
[Source: USA Today]