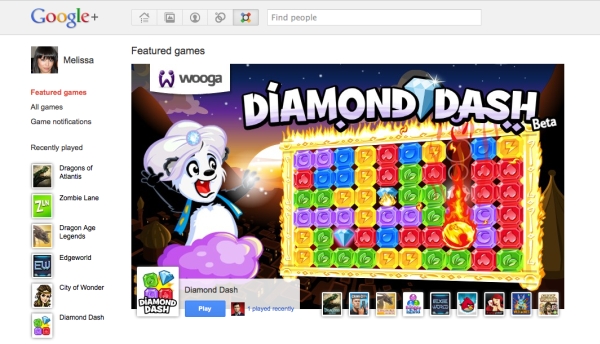 We all knew it was coming, but yesterday, Google officially added a "Games" stream to their Google+ social networking service.
Facebook users have often complained about feeling overwhelmed by the amount of game notifications in their feed, so Google+ plans to segregate all game activity under a "Games" button.
"The Games page is also where your game accomplishments will appear. So you can comfortably share your latest high score—your circles will only see the updates when they're interested in playing games too. If you're not interested in games, it's easy to ignore them. Your stream will remain focused on conversations with the people you care about," said Vic Gundotra, Senior Vice President of Engineering.
But if you think games and social networking are two great tastes that taste great together, then you'll definitely want to hit the break for the full list of games now available on Google+.
Angry Birds
Bejeweled Blitz
Bubble Island
City of Wonder
Collapse! Blast
Crime City
Diamond Dash
Dragon Age: Legends
Dragons of Atlantis
Edge World
Flood It!
Monster World
Sudoku
Wild Ones
Zombie Lane
Zynga Poker