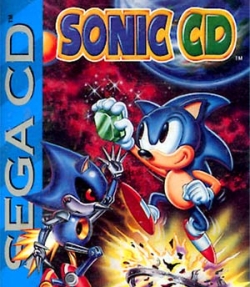 Now this is an awesome surprise. Microsoft's Major Nelson laid out the company's PAX Prime lineup in a post on his blog. Mixed in among other Xbox Live Arcade titles like Trials Evolution, Crimson Alliance and Orcs Must Die is an XBLA port of Sonic CD.
Sonic's Sega CD adventure was last made available through the GameCube-exclusive Sonic Gems Collection (OK, it was on the PS2 too if you lived in Europe). It's inclusion on the Xbox Live Arcade is a bit of a no-brainder as Sonic 1, Sonic 2, Sonic 3, Sonic 4: Episode 1, Sonic & Knuckles and Sonic Adventure are all already downloadable from the service.
Sega has yet to formally announce Sonic CD for the XBLA, so this could be a mistake, but it sounds pretty legit to me.