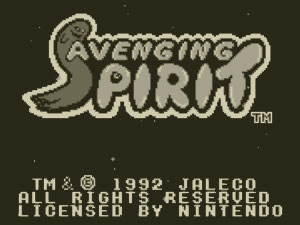 It's Thursday and Nintendo has added several new games to their trio of download services. This week's new releases include:
Nintendo DSiWare
* Go! Go! Kokopolo – Take control of hyperactive wildcat Kokopolo in a fast, frantic, action-packed caper of pure arcade mayhem. Hunt down those responsible for disturbing your afternoon slumber.
* Crazy Hamster
* My Asian Farm
3DS eShop
* Avenging Spirit – This classic action game introduced a unique system for possessing and controlling other characters. Help a heroic ghost rescue his girlfriend from her kidnappers so he can finally rest in peace.
WiiWare
* Kyotokei
* Super Adventure Island II (Virtual Console)
More information on all of this week's releases can be found in the Nintendo Download weekly newsletter.
And don't forget, today is the last day for current 3DS owners to log-in to the 3DS eShop and register for the 3DS Ambassador program.