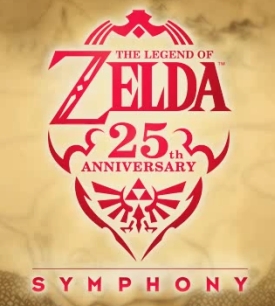 Somebody grab the Silver Arrows, because The Legend of Zelda series is celebrating its 25th anniversary this year. After the announcement of that awesome symphony tour, Nintendo has launched The Legend of Zelda 25th Anniversary website which includes videos of the orchestra at E3 and an interactive history of the franchise.
Nintendo has also merged The Legend of Zelda with their popular Flipnote Studio software for a new contest that'll be judged by Shigeru Miyamoto himself:
Starting today through September 9, DSi or DSi XL owners are also invited to create their own flipnotes, or short animations, inspired by The Legend of Zelda series. DSi or DSi XL owners can use one of three flipnote templates with music from The Legend of Zelda series, then complete and upload their creations via the Flipnote Studio application. Flipnote Studio is available as a free download from the Nintendo DSiWare service, and also comes pre-installed on select DSi and DSi XL hardware. Fans can also submit a paper entry by mail. The best Zelda-themed flipnotes will be evaluated by key Nintendo developers who have worked on the series – including Shigeru Miyamoto, Takashi Tezuka, Eiji Aonuma and Yoshiaki Koizumi – and posted for fans to enjoy on the 25th anniversary website, the Nintendo Channel on the Wii console and Flipnote Hatena on DSi and DSi XL systems.
Finally, no anniversary celebration would be complete without games and a ton of new Zelda titles are in the pipeline for 2011 including the recently released The Legend of Zelda: Ocarina of Time 3D, a free DSi/3DS download of The Legend of Zelda: Four Swords in September and the long-awaited The Legend of Zelda: Skyward Sword for the Wii by the end of the year.