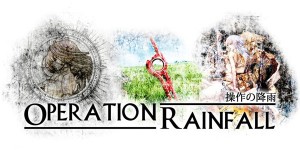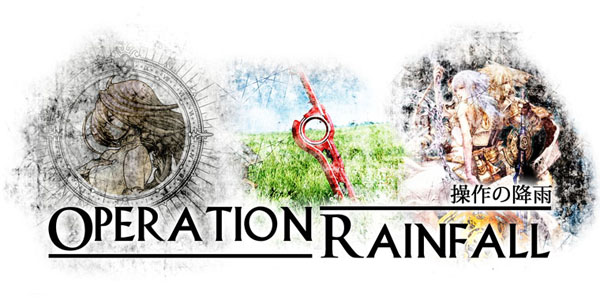 O Ep Operation Rainfall, the passionate, fan-driven campaign to have Wii JRPGs Xenoblade, The Last Story, and Pandora's Tower released in North America, has now entered phase two. Since Nintendo of America announced that they would be watching Xenoblade's reception in Europe, this is a crucial time for fans of the game.
"As part of Phase Two of Operation Rainfall, we very much want to see Xenoblade Chronicles sell exceptionally well in PAL regions," the press release stated. "To all residents in the regions of Europe and Oceania, we encourage you to pre-order and purchase it at your earliest convenience. In the Americas, we encourage you to promote awareness of these titles. Good sales abroad will be a strong indicator for the title making it to American shores."
More details about the letter-writing campaign can also be found in the press release. The group also encourages everyone to purchase Final Fantasy on the Virtual Console on August 19th, and reminds everyone that piracy is neither condoned nor cool. They also explain the perils of purchasing a Wii and games from another region – both for your own sake (Nintendo of America will not fix your Wii if it's been modified) and for their own (it won't help sales figures if you're off importing the games, kids).
Whether it's futile, ludicrous, heroic, or some mixture of all three, Operation Rainfall is definitely determined.