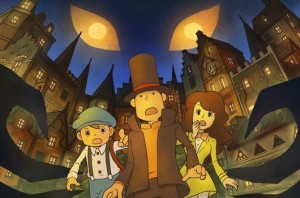 Get ready to put on your thinking cap! Professor Layton and the Last Specter will be released on October 17 for the Nintendo DS.
The fourth game in the series, Last Specter will be the first in a new trilogy, set as a prequel to the original trilogy – three years before Professor Layton and the Curious Village. Not only does this game boast the most puzzles in the series, the North American version also has a bonus RPG that will have over 100 hours of extra content.
Excited? I know Ryan Littlefield is.