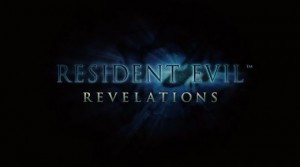 The site for Capcom's latest Resident Evil game, Resident Evil Revelations, has gone live, and is full of details about the upcoming 3DS title. Taking place between Resident Evil 4 and Resident Evil 5, the game has a new storyline and a new setting but works with familiar characters – Jill Valentine and Chris Redfield. Valentine and her new partner, Parker Luciani, are trying to find Redfield on what they think is an abandoned ship in the Mediterranean (spoiler alert: it's probably not abandoned).
Resident Evil Revelations will also have some gameplay that is… underwater? RE meets Hydrophobia??? Interesting. The site also lists a plethora of other features:
All new Resident Evil — New storyline featuring series favorite — Jill Valentine, Chris Redfield and introducing BSAA member Parker Luciani
Classic survival horror gameplay returns — Explore the dark, sinister areas of the cruise ship; there's nowhere to run and nowhere to hide with evil creeping out of the shadows
Flexible touch screen functionality — Using the touch screen adds depth to puzzle solving and provides easy access to switching weapons on the fly
Use your equipment — Use the Genesis scanning equipment to analyze enemy weaknesses and hidden items that will prove crucial for the player's survival
Brand new threat — A new kind of horror is set to join the legions of Resident Evil; for the first time ever in the series, players will encounter enemies underwater, adding a unique challenge to the mix of gameplay
Alternate Aiming Perspectives — Players can choose the shooting style that suits them with the ability to alternate between first and third person views to best pinpoint enemies
Resident Evil Revelations will be out next Spring. Check out the site for more details.