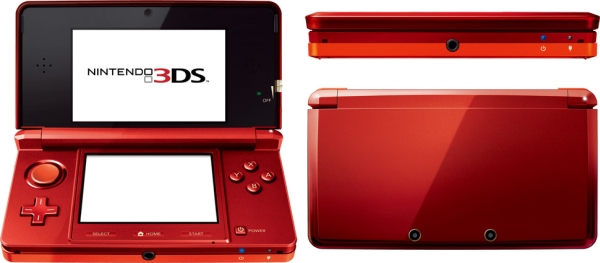 UPDATE: Nintendo has confirmed they will be holding a media event on September 13.
Andriasang is reporting that rumors in the Japanese press say Nintendo will hold a 3DS media event in September.
The event is supposedly scheduled for September 13, two days ahead of the Tokyo Game Show (which runs from September 15-18). Nintendo typically doesn't attend the Tokyo Game Show, but will often schedule their own press events in the same week. The company held a September media event last year to showcase the 3DS launch lineup.
As for this year's event, the juiciest rumor appears to be that Nintendo is planning to release a 3D-less 3DS with a second analog stick. The rumors come from 01net, which successfully provided leaked information on the Wii U prior to E3.
So while this second analog stick business has me going "Huh?," it may just be real.