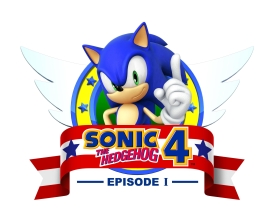 Hey, remember that side-scrolling reboot of the Sonic series that Sega said would honor the hedgehog's Genesis roots? And no, I'm not talking about the upcoming Sonic Generations. It's easy to forget, but I'm actually talking about the episodic adventures of Sonic the Hedgehog 4.
Episode I was released in October of last year and in the ten months since, Sega has mentioned nary a peep about Sonic the Hedgehog 4: Episode II. But, according to Sega West CEO Mike Hayes, an announcement concerning the downloadable game will arrive "very soon." And actually, we should "look out for that one."
Mike, buddy, I don't want to tell you how to run your business, but if there's nearly a year between the release of Episode I and the announcement of Episode II, that's not an episodic release schedule. Just ask Gabe Newell.
[Source: VG247]