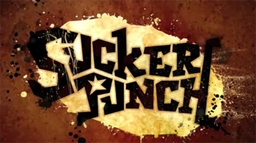 Sucker Punch Productions has worked exclusively with Sony for twelve years, and it looks like the consolemaker has finally put a ring on that finger. The two companies announced today that Sucker Punch would become the latest internal studio at Sony Computer Entertainment. Financial terms of the deal were not disclosed.
"Sucker Punch Productions is one of the most highly acclaimed development studios in the industry and we have enjoyed a wonderful relationship with the company for over 12 years. We are delighted to officially welcome them to the SCE family," said Shuhei Yoshida, president, SCE Worldwide Studios. "The addition of Sucker Punch to SCE WWS reiterates our dedication to developing world class gaming experiences that can only be found on the PlayStation platform."
"We've enjoyed an incredible relationship with Sony that has allowed us to combine our creative design capabilities with their guidance to make some of the best franchises to hit the PlayStation platforms. Equally important, the relationship with SCE has provided us the flexibility and trust to take creative risks and invent new properties," said Brian Fleming, managing partner, Sucker Punch Productions.
Sucker Punch released InFamous 2 in June, but have yet to announce their next project.