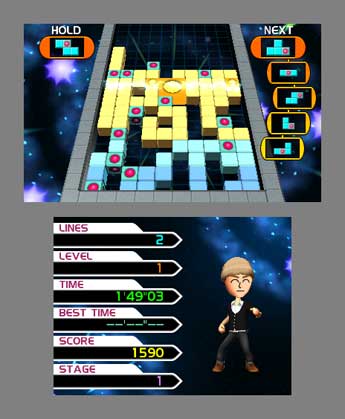 Get ready for Tetris like you've never seen it before! Tetris: Axis will be released on the 3DS on October 2, bringing a whole new level to a game we all grew up on.
The game features up to 20 different game modes as well as multiplayer battles – up to eight players can fight each other, even if only one has the game. There will also be functionality with both AR cards and SpotPass.
Tetris Axis will kick off the 3DS' fall lineup, and will be followed by Pokemon Rumble Blast on October 24, Super Mario 3D Land in November, and Mario Kart 7 in December. Hopefully somewhere in there we'll get an announcement for Zelda: Majora's Mask 3D as well.