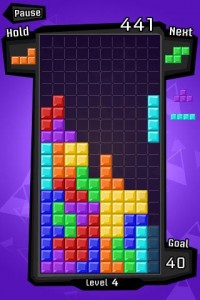 There seems to be a lot of Tetris talk going on today! In addition to the whole Tetris Axis announcement by Nintendo, EA had an announcement of their own – a free version of Tetris was released on the Android Marketplace today.
Vice President of Sales and Marketing Bernard Kim said, "Tetris is one of the most distinctive, well-known and popular video game franchises in the world and it gives EA the opportunity to grow its already-expanding customer base on the Android platform. Tetris has a strong legacy in the mobile gaming world and we're excited to bring a free version of Tetris to yet another great platform."
Guess I know what I'll be doing for the rest of the night!