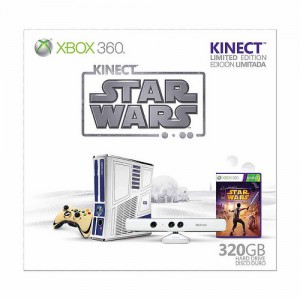 A Microsoft spokesman has told OXM UK that Kinect Star Wars and the R2-D2 Xbox 360 bundle will no longer be released by the end of the year. No new release date was revealed, but presumably the game will be jump to lightspeed store shelves in 2012.
No Bothans died to bring us this information, but the spokesman did say that the delay is necessary to make sure Kinect Star Wars lives up to its full potential:
"Microsoft and LucasArts have elected to move the launch of Kinect Star Wars beyond holiday 2011 to ensure the full potential of this title is realized. This move applies to both the Kinect Star Wars stand-alone game and the Kinect Star Wars Limited Edition Console. We will communicate additional timing information at a later date."
This is disappointing news for Star Wars fans everywhere, so please remember, no disintegrations.