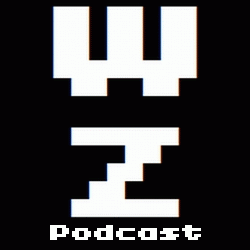 Welcome to Episode 18 of the Warp Zoned podcast! In this exciting episode, Nicole Kline, Ryan Littlefield, and John Scalzo discuss what they're playing, as well as what they're reading (and no, Ryan hasn't gotten any further in A Game of Thrones).
After that, they talked about how only 10% of games get finished these days, and then discussed their favorite Gamescom reveals, which descends into a discussion of Zelda. They wrap it up with a discussion about Diablo III coming to consoles, which has Nicole threatening Ryan through the Internet as he badmouths Diablo II. Somewhere in there, they even talk about Operation Rainfall, and how Ryan has too much time on his hands.
Tell us what you think and what you want to hear on our next episode by emailing us at mailbag [at] warp zoned [dot] com or Twitter-mention us at @WarpZoned!
And be sure to check back next week for Episode 19!