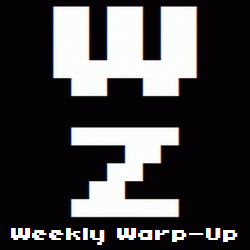 No, that's not a typo. Welcome to the Weekly Warp-Up, your weekly wrap-up of the biggest and the best articles posted at Warp Zoned this week…
Get Warp Zoned!
August is here and that means one thing… we've entered the dog days of Summer the Warp Zoned staff took a long look at The Games of August 2011.
But if you'd prefer the month of July, we also compiled our biggest stories from last month into the third issue of Warp Zoned: The eMagazine. It's readable on your Nook, your Kindle and that Kobo you just bought from Borders at 40% off.
Hit the jump for the rest of the Weekly Warp-Up.
The Week in Reviews…
The Week in New Games…
Amazing Paperboy Delivers…
It's a Secret to Everybody…
And Finally…
Ice-T and the reformed Body Count have unleashed the music video for the Gears of War 3-inspired "Gears of War (Five Against All)."