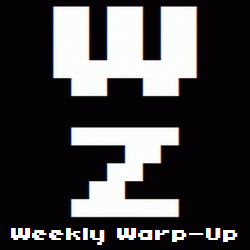 No, that's not a typo. Welcome to the Weekly Warp-Up, your weekly wrap-up of the biggest and the best articles posted at Warp Zoned this week…
August's two big gaming expos happen one right after the other and just as Gamescom comes to a close in Germany, PAX Prime is readying itself for the big time in Seattle. The gaming world had more than that this week as all sorts news that is both thrilling and chilling spilled out onto the Interwebs this week.
Get Warp Zoned!
This week, our focus remained on the awe-inspiring Borderlands 2. We got a look at the game's first teaser trailer, a few screenshots and capped it off with a wish list detailing What We Want From Borderlands 2. Take a ride!
Hit the jump for the rest of the Weekly Warp-Up.
The Week in Reviews…
The Week in New Games…
Amazing Paperboy Delivers…
It's a Secret to Everybody…
And Finally…
Former Oasis guitarist Noel Gallagher blames the UK riots on video games. Really. But bear in mind, this is a man who bludgeoned his brother with a cricket bat for talking too loudly.