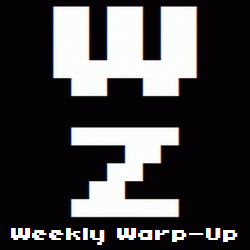 No, that's not a typo. Welcome to the Weekly Warp-Up, your weekly wrap-up of the biggest and the best articles posted at Warp Zoned this week…
Batten down the hatches! It's PAX time! Whether you're in Seattle for the big show or hiding in your basement from the fury of Irene, it's a good time to review the week that was in video game news.
Get Warp Zoned!
This week, Episode 18 of the Warp Zoned Podcast focused on a new report that said only 10% of games get finished these days and our favorite Gamescom reveals. We wrap it up with a discussion about Diablo III and somewhere in there, we even talk about Operation Rainfall.
Hit the jump for the rest of the Weekly Warp-Up.
The Week in Reviews…
The Week in New Games…
Amazing Paperboy Delivers…
It's a Secret to Everybody…
And Finally…
The Portal: No Escape fan film is ridiculously awesome. Someone give the director a ton of money to do it for real.