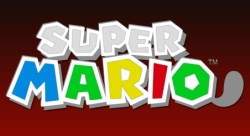 It looks like Nintendo isn't done with 3DS news as they've revealed North American release dates for two of this Fall's most anticipated games. Super Mario 3D Land will suit up in stores on November 13 while Mario Kart 7 will Super Mushroom blast its way into stores on December 4.
In case the big news has eluded you thus far, Super Mario 3D Land will bring back the beloved Tanooki Suit while Mario Kart 7 will add "a new optional first-person driving mode that is controlled using the gyro sensor" and new playable characters such as Lakitu and Metal Mario.
These two games will be joined by a new 3DS system update in November that'll unlock the ability to record 3D video and a new StreetPass experience known as StreetPass Mii Plaza.
Finally, The Legend of Zelda: Four Swords Anniversary Edition will be available as a free download from the DSiWare Shop/3DS eShop from Septemeber 28, 2011 until February 20, 2012. The anniversary re-release will lead right into a packed 2012 that includes Mario Tennis 3DS, Animal Crossing 3DS, Luigi's Mansion 2, Paper Mario and the recently delayed Kid Icarus: Uprising.