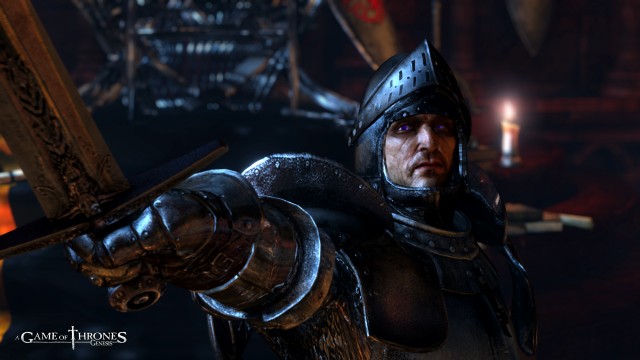 Are you like me, and foolishly thought A Game of Thrones: Genesis was still months away from release? Well, the dude in that new screenshot above is here to tell you that the game will launch for PC on September 29. As though this month wasn't crowded enough already…
A little more information about the game has been revealed over at Focus Home Interactive's official website:
Faithful to the world imagined by George R.R. Martin, A Game of Thrones – Genesis emphasizes the backstabbing and political intrigues which are common in Westeros and the fight for the Iron Throne. Command the assassination of an opponent's Great Lord, set up secret alliances, send a spy to take the place of the opponent's unit, or harass his trade routes to weaken his economy. Treasons, espionage, kidnapping and ransoms… treachery is everywhere, so always watch your back!

It is also very possible, by cleverly using all the low blows the game allows you to use, to earn victory without ever entering an open war or recruiting any army. A real first in a real-time strategy game!
Damn. This game just keeps sounding better and better. Hit the jump for all of the brand new screenshots.