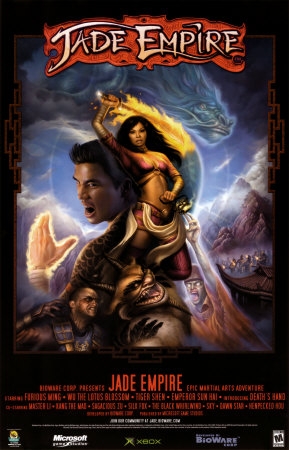 BioWare co-founders Ray Muzyka and Greg Zeschuk spoke at the 2011 Eurogamer Expo this weekend and the pair once again talked about their desire to expand the Jade Empire universe.
Executives at BioWare talk about a possible Jade Empire sequel once a year or so and this time it was Muzyka's turn: "We've been talking a lot about [Jade Empire] on and off over the years. It's an IP, it's a setting that we're really passionate about, and we still are. Both Greg and I were big believers in the IP. We're just looking for the right way to deploy it."
The BioWare CEO would go on to add, "We don't have anything to announce on it right now, but it is a franchise that's near and dear to us."
Jade Empire was originally released on the Xbox back in 2005. With the Mass Effect trilogy concluding next year, perhaps BioWare will have more time to revisit some of their older franchises like Jade Empire.
[Source Eurogamer]