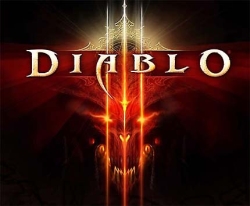 Were you hoping that Blizzard would release Diablo III this year? Well, Blizzard CEO Mike Morhaime just dashed your dreams by announcing the RPG now has an official release window of "early 2012."
But it's not so bad as the tongue-in-cheek press release that accompanied this announcement more than makes up for it:
Despite a sterling record of always hitting its release targets, Blizzard Entertainment today announced that the expected launch window for Diablo III, the next title in the company's critically acclaimed series of action role-playing games, will be moving into early 2012.
Very amusing. Of course, Diablo III never actually had a late 2011 release date, so it didn't move anywhere. But it's nice to pretend. And pretend Mike Morhaime does.
"With every game we make, the temptation is always very strong to launch as soon as possible. However, we didn't put so many years of work into Diablo III to release a game that was almost ready," Morhaime said.
In response to the 2012 release date, Blizzard will extend the Diablo III beta, which began on September 20.