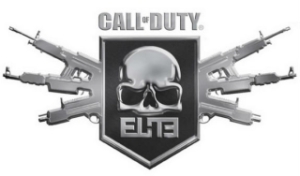 Call of Duty XP is in full swing and fans are being treated to a host of unique experiences such as the chance to run through Modern Warfare 2's "The Pit" training course and play paintball in a replica of the "Scrapyard" map. But accompanying these activities is some fresh Call of Duty news, like the detailed features of a premium Call of Duty Elite membership.
Should you opt to pay $49.99 a year for Elite status (or jump on the Hardened Edition of MW3, which includes a yearlong subscription to Call of Duty Elite), you'll be able to access:
A year's worth of Call of Duty: Modern Warfare 3 DLC available monthly during the "nine-month DLC season"
Daily competitions for in-game/real-world prizes
24/7 Competition calendar
Clan Competition
Up to 24 minutes of HD gameplay video capacity
Call of Duty Elite TV videos including Ridley Scott's "Friday Night Fights" and DumbDumb's "Cocked Hammers" and "Noob Tube!"
These are just some of the premium features that were detailed at Call of Duty XP. For a full list of what the free and premium plans have to offer, as well as a comparison chart, visit CallOfDuty.com.
The Call of Duty Elite free and premium memberships will launch with Call of Duty: Modern Warfare 3 on November 8, 2011.