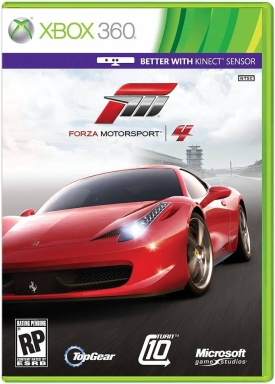 Microsoft and developer Turn 10 turned the key on a ton of big announcements for Forza Motorsport 4 yesterday.
The biggest news is the announcement of the Forza 4 Season Pass. Priced at 2400 Microsoft Points ($30), the Pass will be downloadable on the Xbox Live Marketplace or available from retailers on October 11 (the same day Forza 4 ships to stores). Players purchasing a Pass will gain access to six downloadable content packs (containing 60 cars) that'll be released between November 2011 and April 2012. Purchased individually, the packs will cost 3600 Microsoft Points ($45), so the Pass works out to a 30% discount.
Pass purchasers will also receive a bonus car pack after the game launches. "The American Muscle Car Pack" will feature ten classic cars including the 1965 Pontiac GTO, 1968 Pontiac Firebird and the 1968 Dodge Dart HEMI Super Stock.
If you just can't wait to take Forza Motorsport 4 for a test drive, Microsoft is planning to release a demo for Xbox Live Gold members on October 3. All other Xbox 360 owners will be able to download it on October 7.
Rounding the final turn, we've also learned that Turn 10 plans to offer a "Launch Pack" of five cars for gamers who purchase the Limited Collector's Edition of Forza 4. The "Launch Pack" will include the 1965 Ford Mustang GT Coupe, the 2011 Koenigsegg Agera, the 1997 Lexus SC300, the 2011 RUF RGT-8 and the 2011 Tesla Roadster Sport.
Finally, Turn 10 has confirmed that the Indianapolis Motor Speedway (home of the legendary Indianapolis 500) will be included in Forza 4.