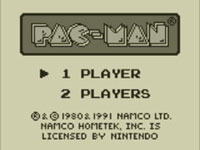 The big addition on Nintendo's download services today is the 3DS Ambassador NES titles. But that didn't stop The Big N from adding a few other games as well:
The 3DS eShop will receive a Virtual Console version of Pac-Man.
The Wii Shop Channel will receive a World War I-set tower defense game known as Trenches: Generals.
And the DSiWare Shop will receive House M.D.: Blue Meanie, an adventure game starring everyone's favorite cantankerous doctor; and Go Series: Fishing Resort, a fishing sim.
More information on all of these games can be found in the weekly Nintendo Download newsletter.