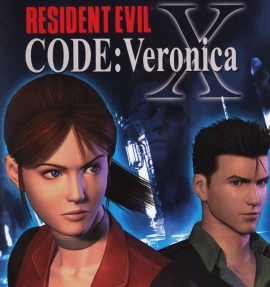 Resident Evil: Code Veronica X, the second Resident Evil high definition remake released in as many weeks, is now available on the PlayStation Store. The remake has been priced at $19.99, but PlayStation Plus subscribers will be able to get it for $9.99 for the next two weeks.
However, if you'd prefer something with a little less viscera, this week also marks the release of Recoil Games's puzzle platformer Rochard. Doing his best Batman, main character John Rochard swings across space with gravity-defying G-Lifter gun for the low price of $9.99 ($7.99 if you're a Plus subscriber).
Other new additions to the Store this week include Konami's multiplayer Castlevania title, Castlevania: Harmony of Despair; Mercury Hg, an HD entry in the world-rotating puzzle series; and a downloadable version of Tiger Woods PGA Tour 12: The Masters.
More details on all of these titles as well as all of this week's game add-ons (including a Dead Nation expansion!) can be found at the PlayStation.Blog.