If you are a casual fan of fighting games, it would be understandable if you saw the jump from Street Fighter II to Street Fighter IV as a little confusing. After all, while Street Fighter II is considered one of gaming's most important jewels, Street Fighter III seemed to be something of a ghost. Releasing after the peak of fighting game mania, SFIII only saw a console release on Sega's ill-fated Dreamcast, severely limiting the audience compared to, say, the PlayStation or the PlayStation 2. However, thanks to Xbox Live Arcade, Street Fighter III is getting a chance to appeal to a brand new audience. Dubbed Street Fighter III: Third Strike Online Edition, this release is designed to finally bridge the SFII and SFIV gap for the people who barely knew the third game existed.
Platform: PS3, Xbox 360 (Version Played)
Publisher: Capcom
Developer: Capcom
Genre: Punching and Kicking People Fairly Hard
Release Date: August 23, 2011 (PS3), August 24, 2011 (Xbox 360)
ESRB Rating: Teen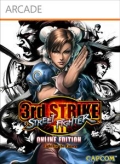 Though it's specifically dubbed an "online" edition, Street Fighter III for XBLA is a fully featured fighting game. There's of course the standard single-player ladder, which everyone's come to expect. The game also features a ton of single-player "challenges" that teach you all sorts of skills to come to grips with the complicated gameplay. Of course, there's multiplayer fighting too, be it offline with local friends or through Xbox Live. Live play features all the usual trimmings, including ladders, tournaments, and plain old head-to-head brawls. At this point the online play is a little rough, with a lot of latency issues, but Capcom has said they're working on it. Once they square it away, the game should become a solid haven for fighting game fans.
When discussing the gameplay of Street Fighter III, it's important to stress that it's not as accessible as Street Fighter IV. Since it released in the late 90s, when 2D fighting games became "hardcore" again, SFIII is a deeply technical, methodical game. To call the game "leisurely" in pace would be pretty accurate – matches can take a while, especially with two solid players who know their way around the game. SFIII is also not quite as fluid as SFIV; its age shows with the stiffer, more mechanical gameplay. For some, this will be a good thing, but for those used to the craziness of the most recent Street Fighter games, it might be an adjustment. However, if you want something you can mash buttons in or just mess around… you shouldn't play this one. It demands way too much from players.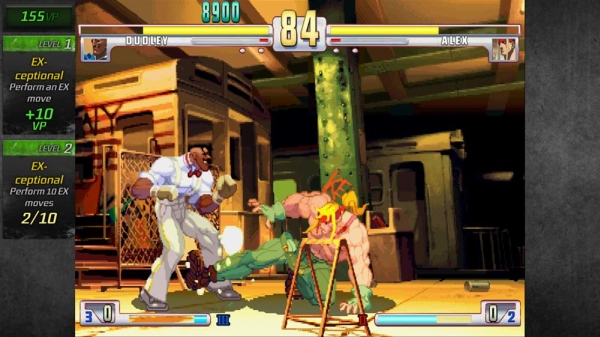 Street Fighter III is also interesting just because of its radically different cast. Other than the usual standbys of Akuma, Ken and Ryu, SFIII's collection of brawlers was very, very different from Street Fighter II. Some characters play similar to familiar stars – Remy is basically Guile – but the lack of familiar faces creates a situation where veteran fans will have to master a whole new group of characters. The unique character set and very different "story" mode in single player makes Street Fighter III seem like a standalone game in the series, especially without M. Bison and his allies wandering around. It does level the playing field online quite a bit – aside from those who played the game on Dreamcast, it's going to be a fresh experience for millions of fighting game fans.
Street Fighter III: Third Strike Online Edition is quite an interesting release: as the "lost" Street Fighter game, it's going to be a brand new thing for so many people. After Street Fighter IV, people are going to want to try it – and be surprised at the depth of its… hardcoreness? Is that even a word? I don't know, but there it is. It's an intense, tactical, and methodical fighter that gives up flashiness for skillfull play. The price is a little steep – when you can buy three Mortal Kombat games for $10, $15 seems like a lot to ask unless you're a super hardcore Street Fighter fanatic. However, as long as you come into SFIII knowing it's a demanding game, fighting game fans should find a lot to enjoy for that price.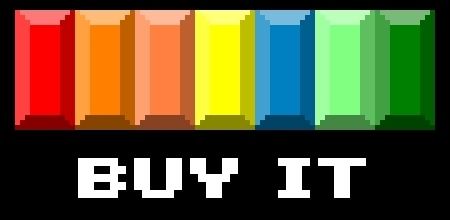 Review Disclosure: A retail copy of Street Fighter III: Third Strike Online Edition was purchased by Warp Zoned for the purposes of this review.