Warp Zoned Podcast: Episode 20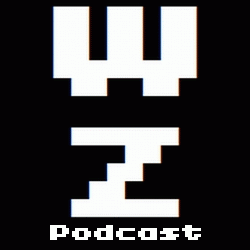 Welcome to Episode 20 of the Warp Zoned podcast! Nicole Kline, Ryan Littlefield, and John Scalzo spend almost the entire episode talking about the Fall game rush! They cover everything from Resistance 3, to Gears of War 3, to Spider-Man: Edge of Time. They also discuss Michael Phelps, Sonic, Assassin's Creed and, of course: GOLDENEYE! Don't miss this episode of the Warp Zoned podcast, or you won't know just how much money you're going to be spending in the next few months – though Nicole and John stopped Ryan from diving right into 2012 as well. As always, feel free to email us at mailbag [at] warpzoned [dot] com and let us know what games you're looking forward to, or if we missed anything good that we should have mentioned!
You can listen to the podcast below, or download it for later listening from SoundCloud. And be sure to check back next week for Episode 21!
It's Dangerous To Go Alone! Read This.
A Commenter Is You!
Related Stories From ZergNet.com