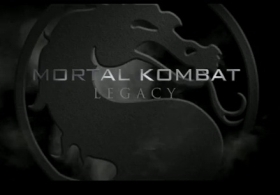 WB Games is having a practically "flawless" year and it looks like it'll only get better with the announcement that a third Mortal Kombat movie is in development.
The currently untitled film will begin production next year under the watchful eye of director Kevin Tancharoen and writer Oren Uziel. If you'll recall, Tancharoen was responsible for the gritty Mortal Kombat: Rebirth short film, which spawned this year's Mortal Kombat: Legacy webseries. While Legacy was a mostly faithful retelling of the Mortal Kombat mythos, the new film will offer a more "realistic take" on the franchise when its released in 2013.
In addition to the new film, New Line Cinema President Toby Emmerich and Warner Bros. Home Entertainment President Kevin Tsujihara believe that the next game in the series (the currently untitled Mortal Kombat 10) will launch alongside the movie in 2013.
[Source: Los Angeles Times]