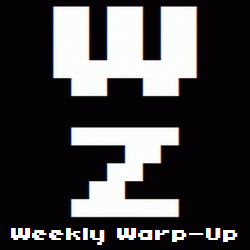 No, that's not a typo. Welcome to the Weekly Warp-Up, your weekly wrap-up of the biggest and the best articles posted at Warp Zoned this week…
The world's first festival celebrating the world's biggest first person shooter franchise has come to a close. That's right, Call of Duty XP is over. But like any good war reporter, we've got all the big news to come out of the convention:
For those who couldn't attend CoD XP, Infinity Ward's Robert Bowling took a camera to the show floor and put together a great walkthrough. Then Call of Duty: Modern Warfare 3's multiplayer mode was officially unveiled in a new trailer. That was followed up with an announcement of a lot of CoD-branded stuff coming this Fall alongside confirmation of what the game's Hardened Edition will contain. Finally, we were treated to a few world premieres including a "Find Makarov" sequel and the grand debut of Call of Duty Elite's feature list.
Get Warp Zoned!
During the rest of the week the Warp Zoned staff took a look back at what we played during the month in the latest edition of Warpback and what we're looking forward to in September with another jump into The Next Level. There's also Episode 19 of the Warp Zoned Podcast, which focused on PAX Prime, Operation Rainfall and our love for the Mass Effect series.
Hit the jump for the rest of the Weekly Warp-Up.
The Week in New Games…
Amazing Paperboy Delivers…
It's a Secret to Everybody…
Gearbox has plans to talk about the next Duke Nukem game "soon."
And Finally…
If you're a 3DS Ambassador, don't forget to download your free NES titles. We'll even show you how.