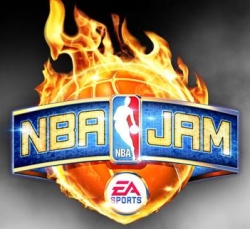 That's right, Sony has added the freakin' kitchen sink to the PlayStation Store this week. OK, not an actual kitchen sink, but there are so many amazing new releases your Internet connection may not be able to handle all the awesome.
They are, in no particular order…
Crysis – Crytek's first person shooter that set a new standard for game graphics on the PC is finally available to download on the PS3.
NBA Jam: On Fire Edition – Everything that made last year's NBA Jam reboot a hoot has been crammed into this downloadable version.
Eufloria – This week's Only On PSN offering, Eufloria is "an addictive game of space exploration, strategy and conquest, plant growth and bio mechanical evolution!"
Sega Bass Fishing and Space Channel 5 Part 2 – Two Dreamcast classics remade for the PS3.
Resident Evil 5: Gold Edition and Shift 2: Unleashed – Two PS3 games that have been made available for PSN consumption.
PS2 Classics (Maximo: Ghosts to Glory, God Hand, GrimGrimoire, Odin Sphere, Ring of Red) – As promised, this quintet of PS2 classics is now available to download from the PSN. They don't include spiffier graphics or Trophy support, but they're all classics in every sense of the word.
Also available this week is the PSone Classic Chrono Trigger, the first DLC for Portal 2 ("Peer Review," which is completely free), and a downloadable version of FIFA Soccer 12 for the PSP.
Wow. Your wallet weeps. Or at least, it should. More details on all of this week's new releases and game add-ons can be found at the PlayStation.Blog.