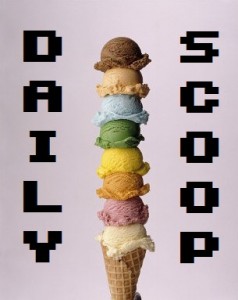 Hooray! It's Wednesday! You know what that means… D&D Encounters tonight! And we're halfway through the week. Wednesday is especially great during weeks that only have four days in them. Well, everything is especially great during weeks you work less, am I right???
Anyway, deal time! Amazon's Deal of the Day in video games is Heatwave Interactive's Gods & Heroes: Rome Rising. This MMORPG for the PC is on sale today for $16.99, and lets you play as a Demigod. What more could you ask for?
Today's Ript is a delightful Poe/Angry Birds mashup: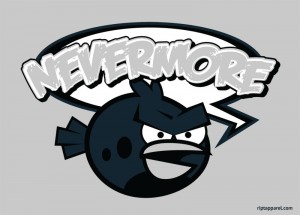 My name is Nicole Kline, and I approve of this t-shirt.