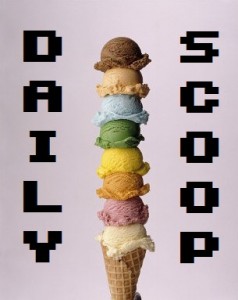 Thursday's here, and it's brought with it a ton more rain. Like Philadelphia needed more rain! Ha. It's also brought some joy, though – I finally caught up to where my boyfriend is in "Breaking Bad," meaning we can watch more of season 4 together tonight. I've been thinking, too – wouldn't it make an amazing video game? I can see it already: meth lab Quick Time Events. Brilliant!
Moving on to today's deals! Amazon's Deal of the Day in video games is Activision's Call of Duty: World at War for $15.99 on the PlayStation 3. If you don't already have this amazing Treyarch game, you might want to pick it up. Come to think of it, I don't have this game! I may want to scoop it myself…
Today's Ript is entitled "Trail Invaders," and marries Oregon Trail to Space Invaders, just as you suspected when you read the name: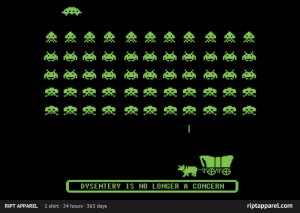 Not to be a jerk or anything, but my money is on the aliens.