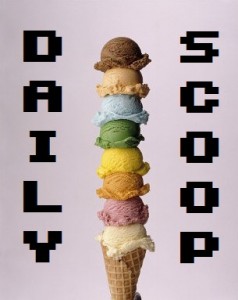 That's right. I don't even know. That's what today is about. What is this I don't even- ? That's how I feel today. It's so close to the weekend, and I just want it to be here already. Actually, not even that – I just want it to be Halloween already! Can we get that coming a little faster? Can we? Please?
Oh, right – I'm supposed to be telling you the deals. Amazon's Deal of the Day in video games is 505 Games' Rugby World Cup 2011. This Xbox 360 game is just $29.99 today, and the description wants you to know that it is the only Rugby World Cup 2011 Game out there. I am not surprised!
Don't forget about all of the GameFly sales on PlayStation 3, Wii, and Xbox 360 games as well! Pick up some junk on the cheap.
No t-shirts today. Seriously. Check out this hilarious Thriller Cat instead. You'll thank me later.