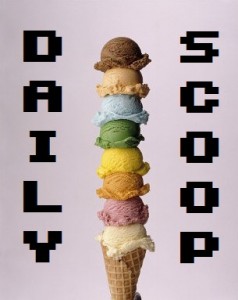 Whew! I missed the scoop yesterday – all that was really up was Call of Duty: Black Ops on sale for the PS3 and Xbox 360. Activision seems to be having crazy CoD sales – I'm assuming in preparation for Modern Warfare 3. Whatever. Tonight is Electric Six at Johnny Brenda's, which means I'm going to be doing a lot of improper dancing in the middle of the street with my friends! Somebody better notify the chief of police…
Amazon's Deal of the Day in video games today is Bethesda's Fallout 3 Collector's Edition for the PC. It's just $25.99 today, and comes with that adorable lunch box. Scoop it up!
T-shirt wise, there's nothing related to video games, but I bought today's Ript the second I saw it: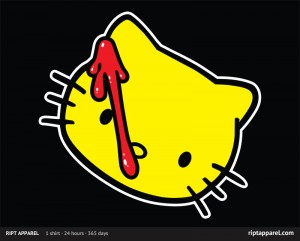 Who watches the Watchcat?