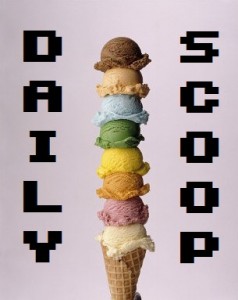 Happy Halloween, everyone! What did you get dressed up as this weekend? Something video game related, I'm assuming! My boyfriend and I decided to go as Heisenberg and Jesse Pinkman (as you can see in this awesome photo). We even had some of the blue, yeah!
But today's scoop is about deals, my friends, not about who had the awesomest Halloween costume (obviously we win that one). Amazon's Deal of the Day in video games continues the Call of Duty pattern with Call of Duty: World at War for $15.99 on the Xbox 360. Amazon's also got their new weekly deals, which are epic:
Buy Two Games, Get One Free – and not just the crappy ones, either. This list includes Batman: Arkham City, Gears of War 3, and the Ico and Shadow of the Colossus Collection, as well as boatloads of older games. Seriously, this one is worth wading through all the pages.
50% off L.A. Noire for the Xbox 360, making it $19.99
Homefront on sale for just $19.99
Child Of Eden for $14.99 used through the Warehouse
But wait! There's more. Target's having their own awesome buy two, get one free sale, so if you're tired of throwing all of your money at Amazon, you can take it to Target instead. Righteous!
T-shirt wise, Ript's "Stars & Stripes & Bricks" made me LOL: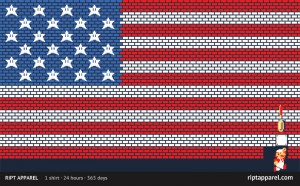 I feel a pun coming on. Matriotic? Mariotic? Nah, let's just stick with patriotic.